THE ANDREWS FAMILY of RATLINGHOPE & MEOLE brACE, SHROPSHIRE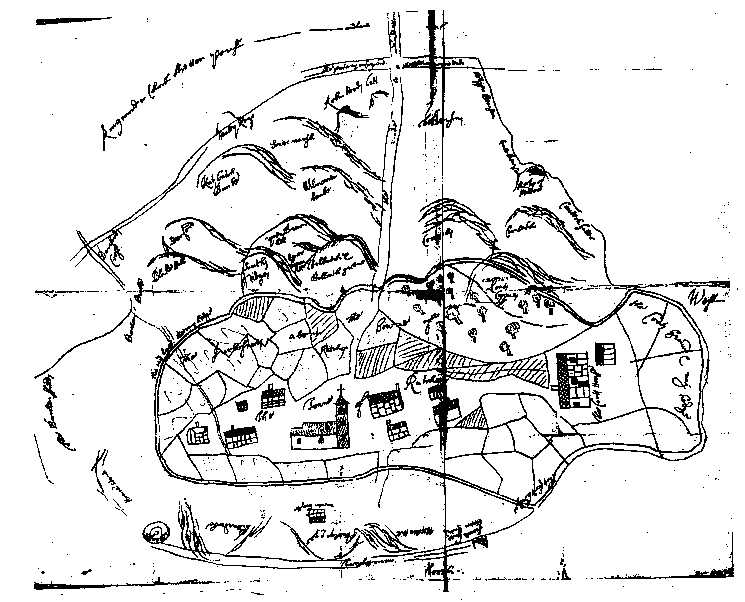 Map of Ratlinghope ca. 1690
The Bishop's Transcripts of RATLINGHOPE, Shropshire record the baptism of Thomas son of Isaac ANDREWES ( -1700) in 1665 and the family of yeoman farmers, remained in RATLINGHOPE, a hamlet in a fold of the Long Mynd some 11 miles SSW of SHREWSBURY, until ca 1810 when Thomas ANDREWS (1768-1852), my gt gt Grandfather , who married Elizabeth MORRIS (-1853) of PONTESBURY, Shropshire in 1809 at Gt HANWOOD, Shropshire, moved to MEOLE brACE (nr SHREWSBURY), Shropshire. One of his brothers, William ANDREWS (1765-1834), who married Mary DYAS (1772-1847) at RATLINGHOPE in 1784, continued to farm in RATLINGHOPE for some years but the other Richard ANDREWS (1762-1822), described in 1796 as a labourer, moved to CHIPPING CAMPDEN, Gloucestershire. He married Hannah HIRON at EbrINGTON, Gloucestershire in 1789 and died at CHIPPING CAMPDEN in 1822. My gt grandfather, William ANDREWS (1816-1897), married Jane HEATH [nee LEGH/LEIGH] (-1879) of RODDINGTON, Shropshire in 1849 at MEOLE brACE, where he continued to farm until 1879. My grandfather William ANDREWS (1857-1910), the last of my ancestors to be born in Shropshire, married Hannah Elizabeth SNOOK (1864-1937) of SHREWSBURY in 1886 (
). He was a representative for Alsop's brewery of Burton-on-Trent, Staffordshire but most of his children, including my father Bertram Leslie ANDREWS (1897-1970), were born in N Wales. My father married Beatrice May SUCKER/SECKER (1895-1975) in 1922 and they settled in MANCHESTER, where I their only child was born in 1934. I married Joan DAKIN (1941-) in 1961 and we have one child Ceridwen Joan ANDREWS (1963-), who qualified as a Veterinary Surgeon at Glasgow University in 1987.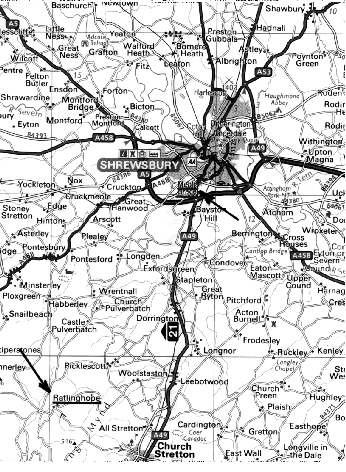 Isaac ANDREWS of RATLINGHOPE, yeoman, son of Thomas of Gatten [RATLINGHOPE] and gt son of Isaac was admitted as a Freeman of SHREWSBURY, Shropshire in 1721. I, as a direct descendent of Isaac ANDREWES, was admitted as a Freeman in 1981.

MISSING - PRESUMED DEAD!



Henry Le(i)gh son of William & Jane ANDREWS born 1858 In 1871 Census Meole brace, SHROPSHIRE age 12 yr

Elizabeth ANDREWS............bapt 18 Nov 1810.................."

Thomas ANDREWS.............bapt 18 Nov 1810.................."

Children of Richard ANDREWS & Hannah HIRON mar 27 Apr 1789 Ebrington, GLOUCESTERSHIRE

www.sfhs.com

~~NEXT PAGE~~

.